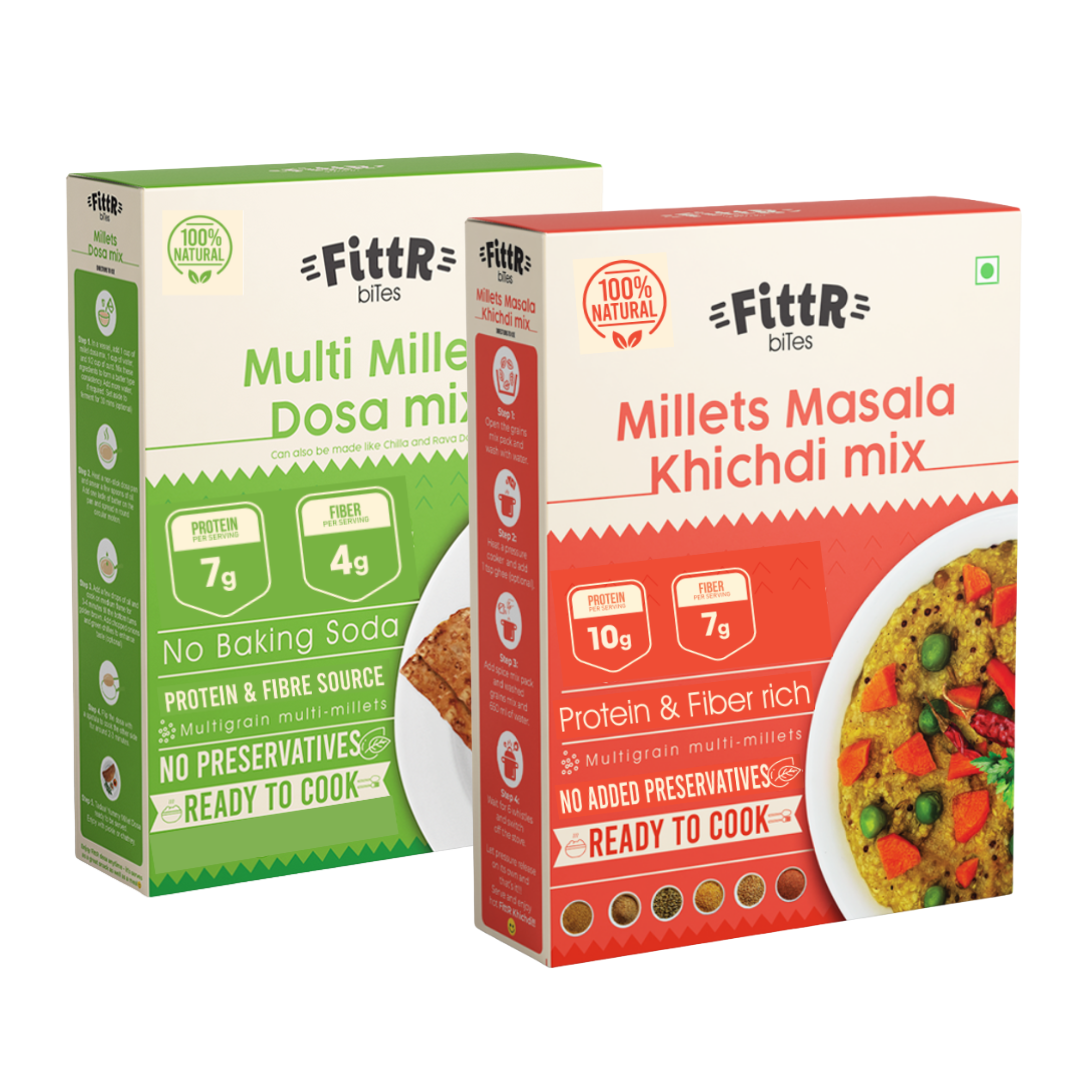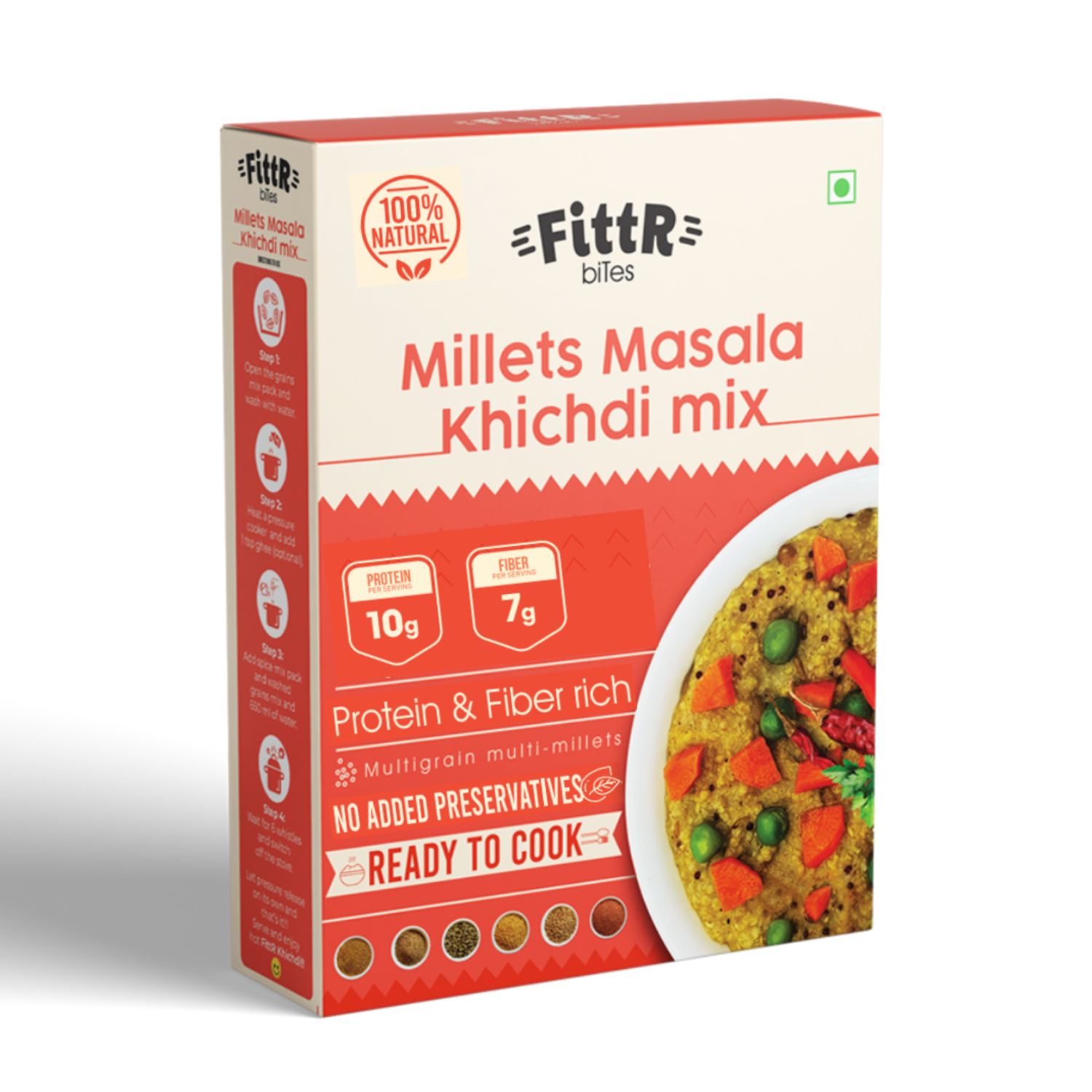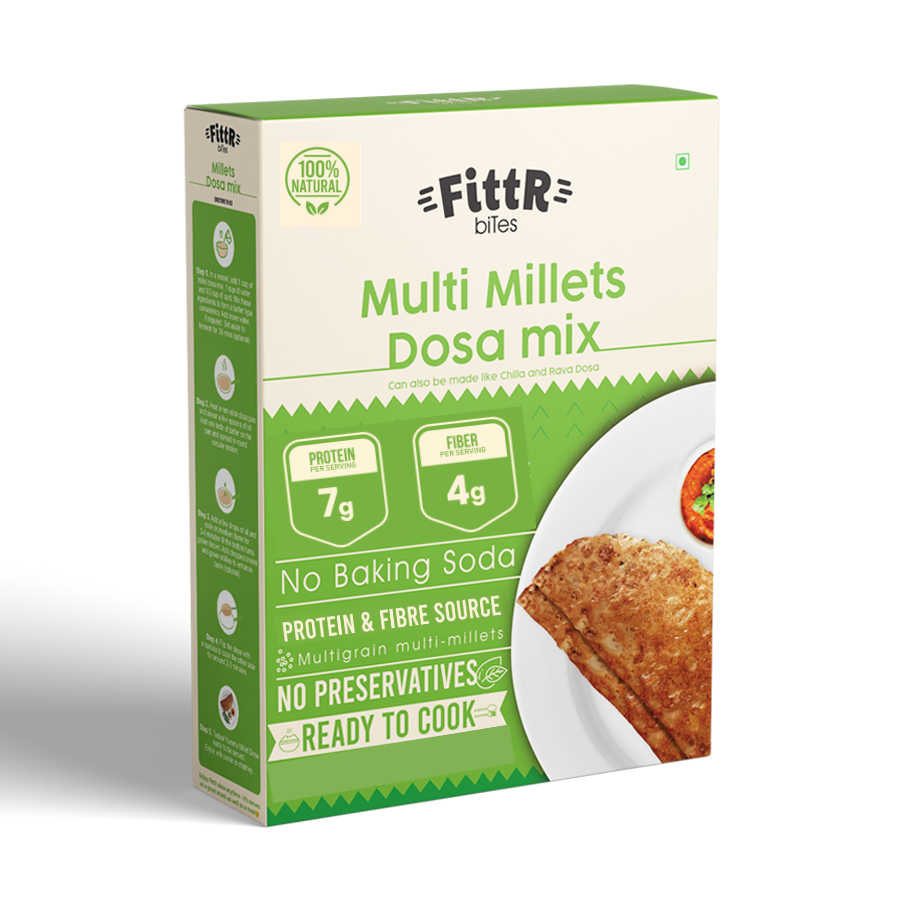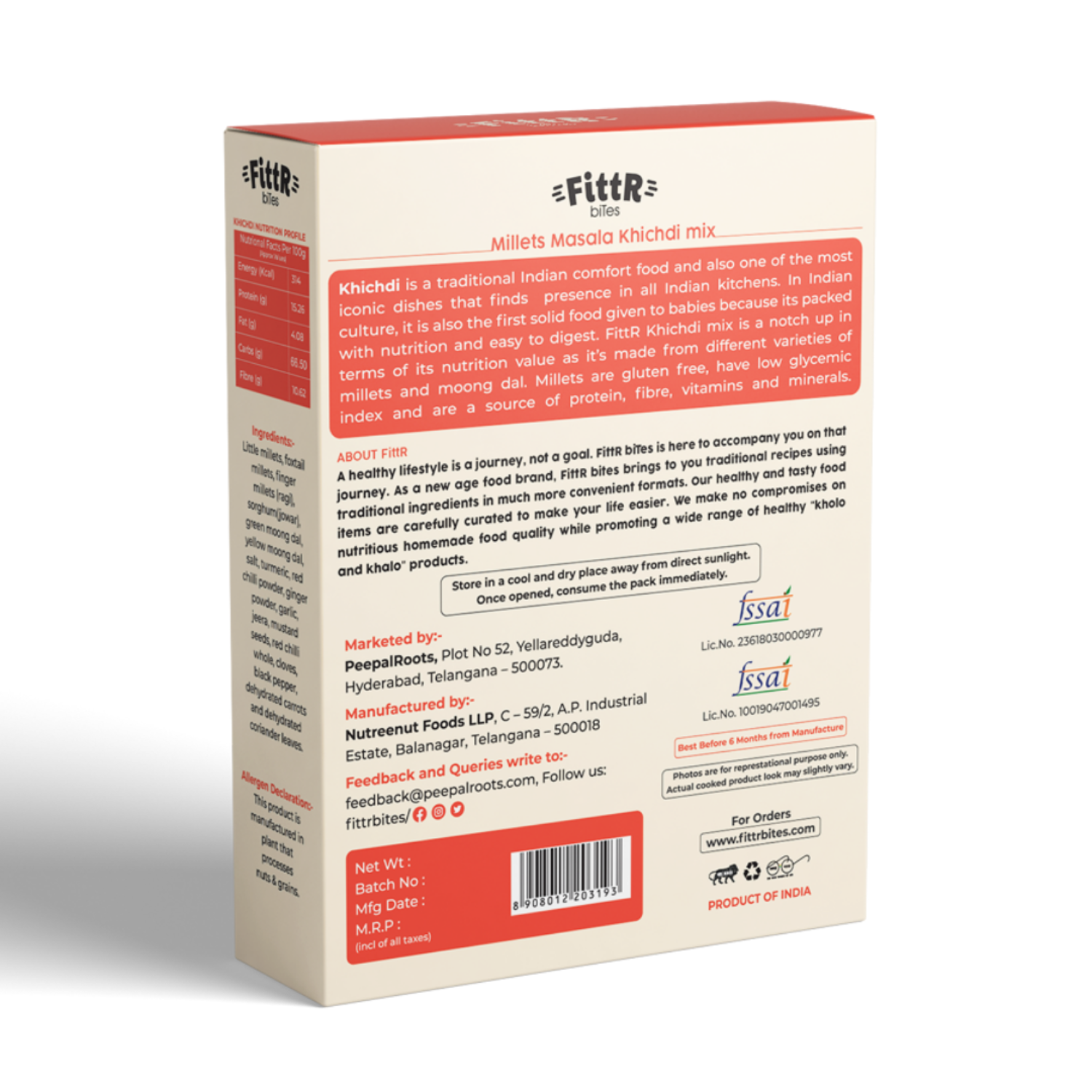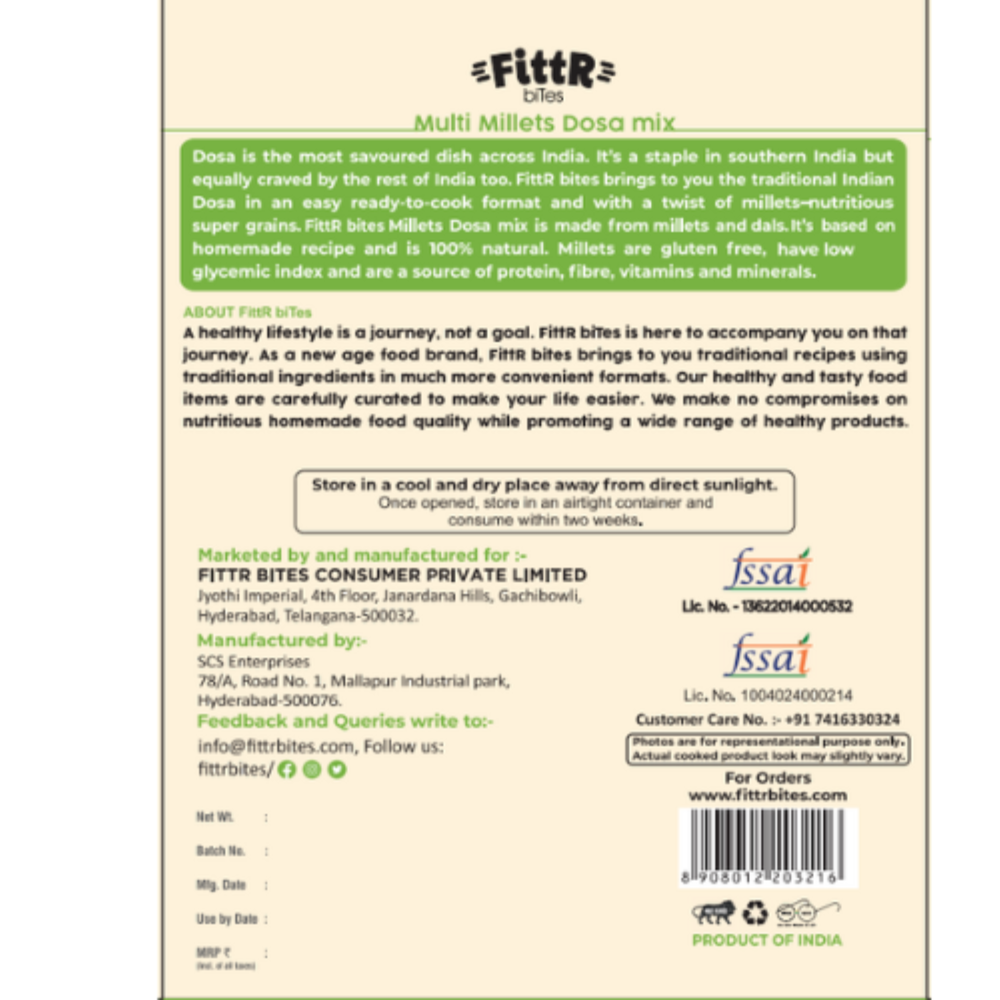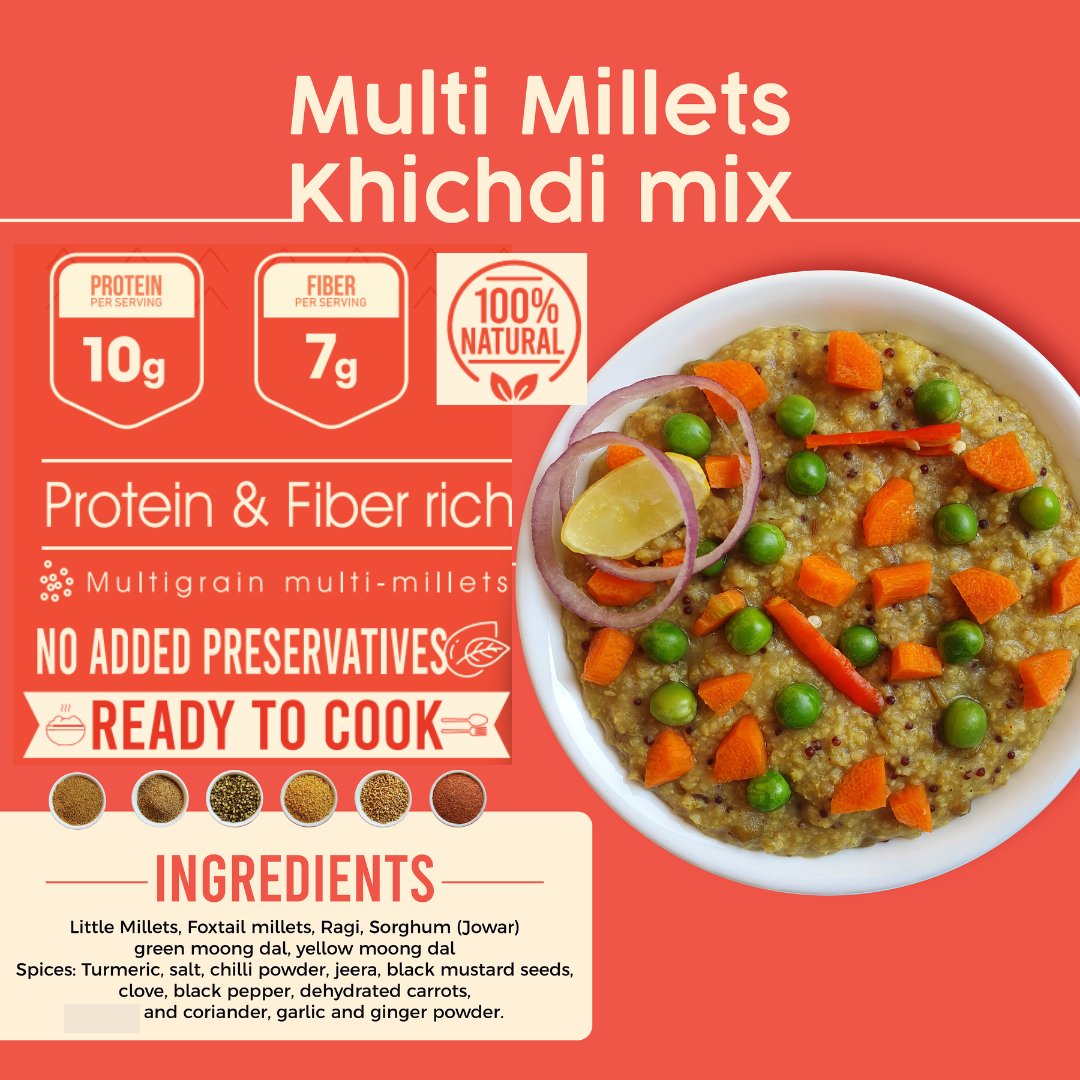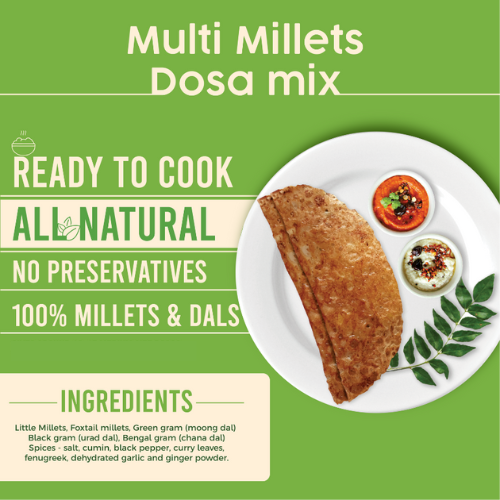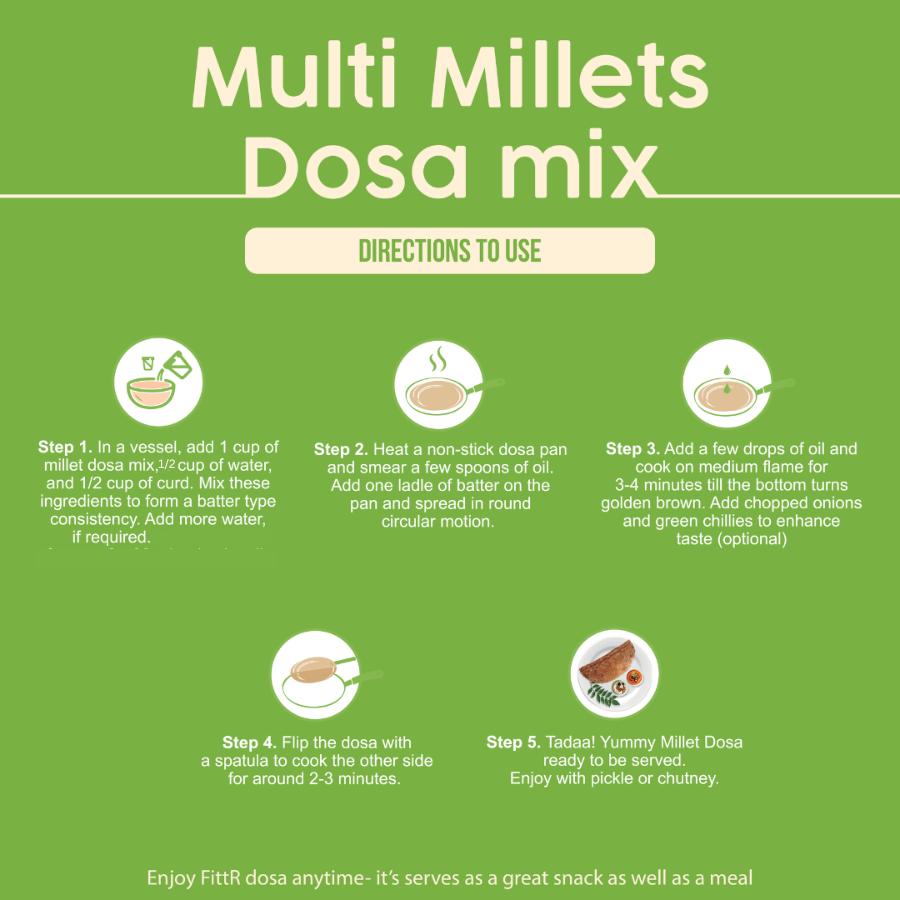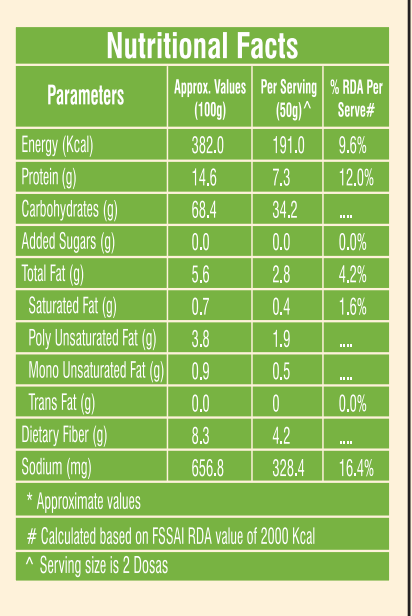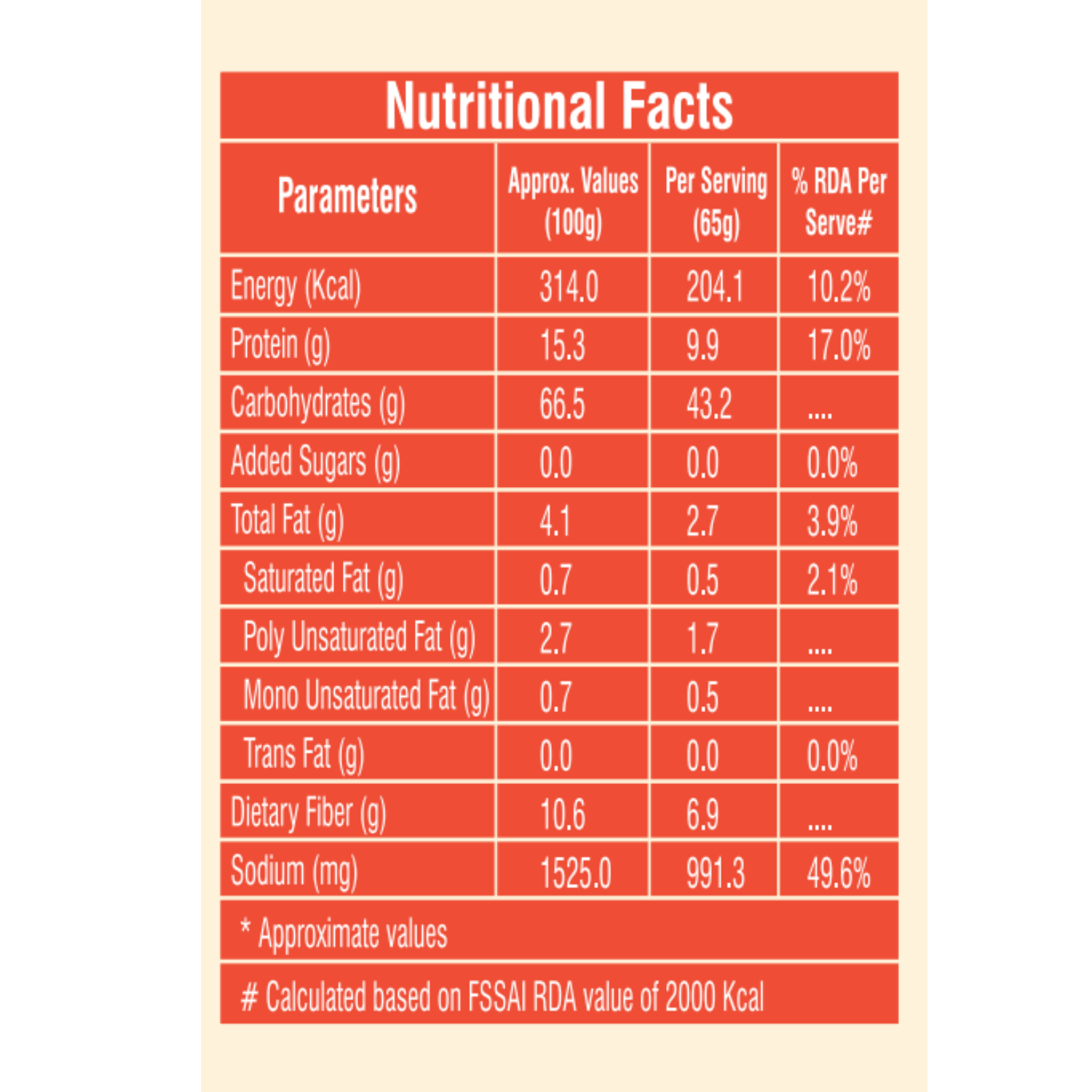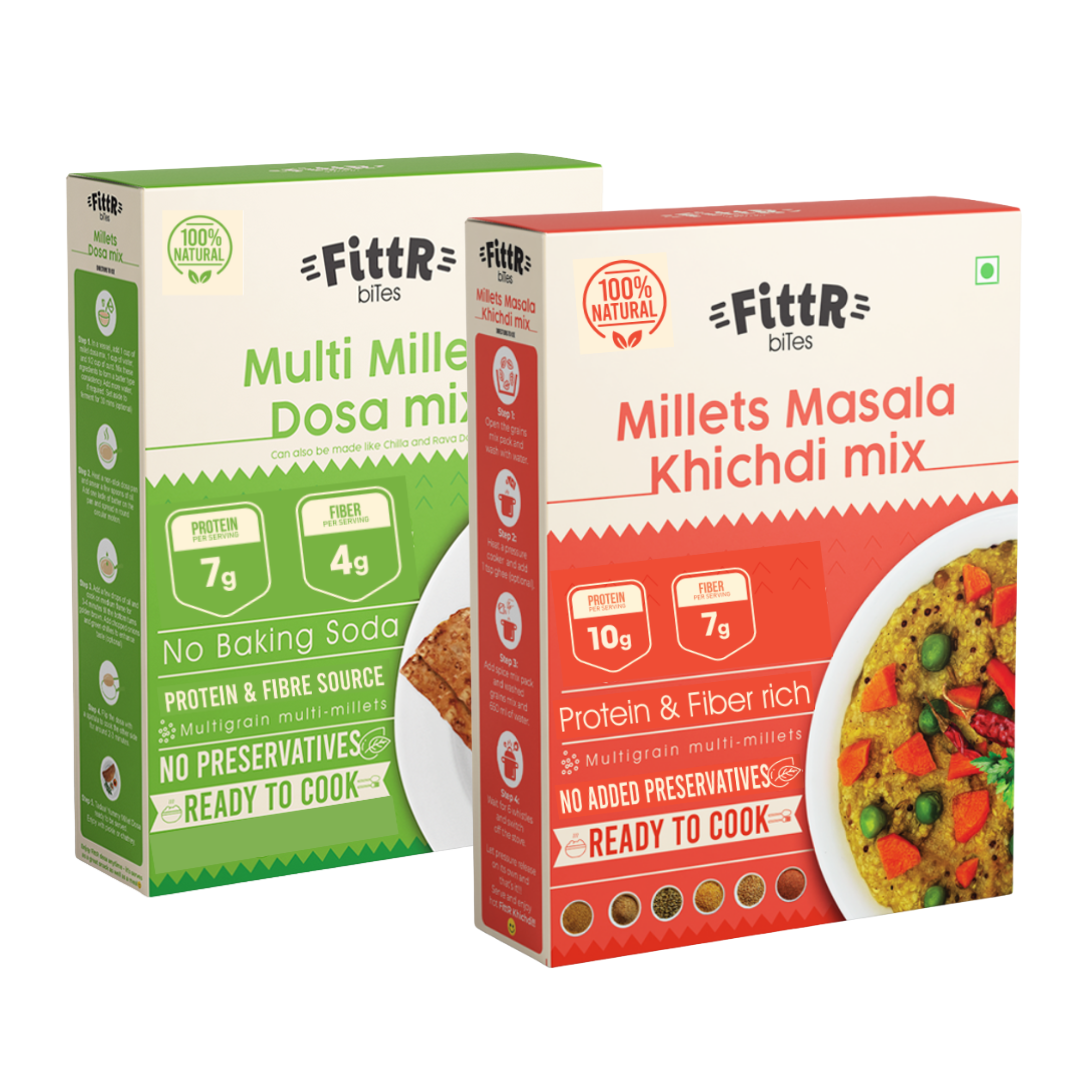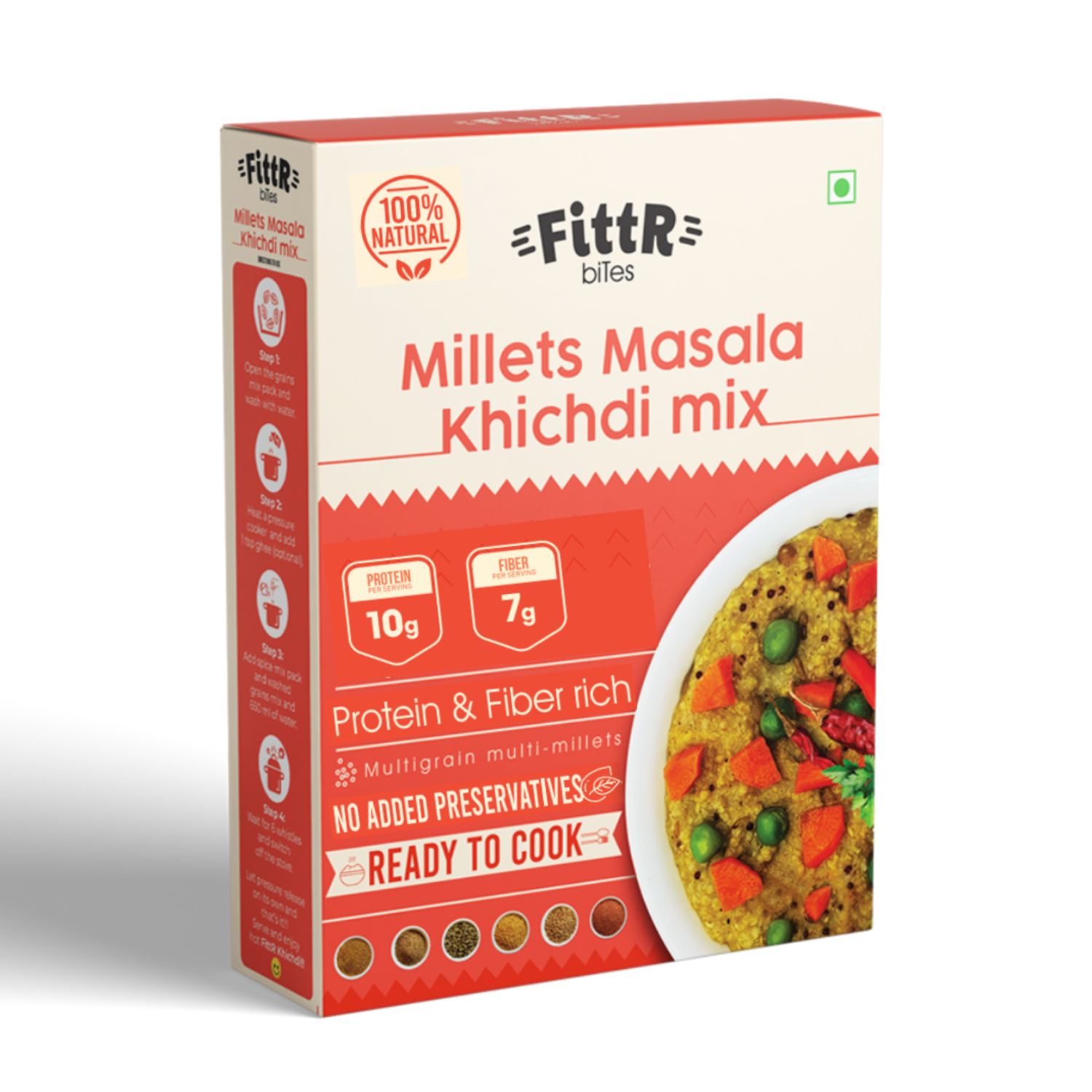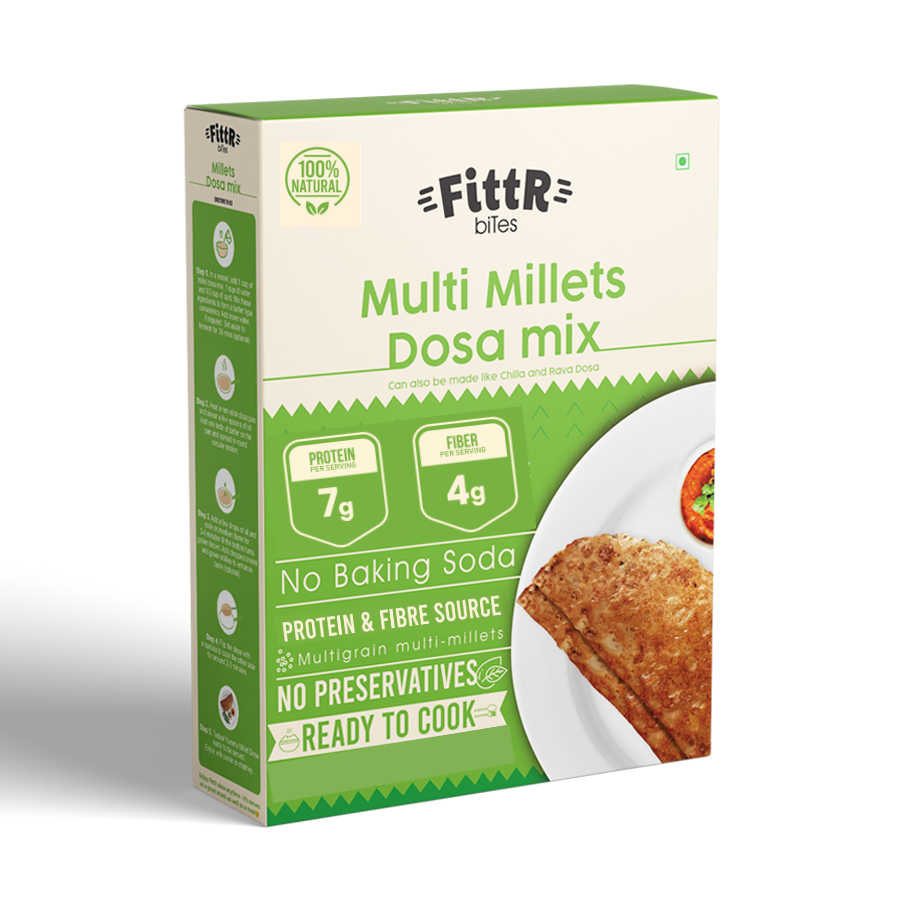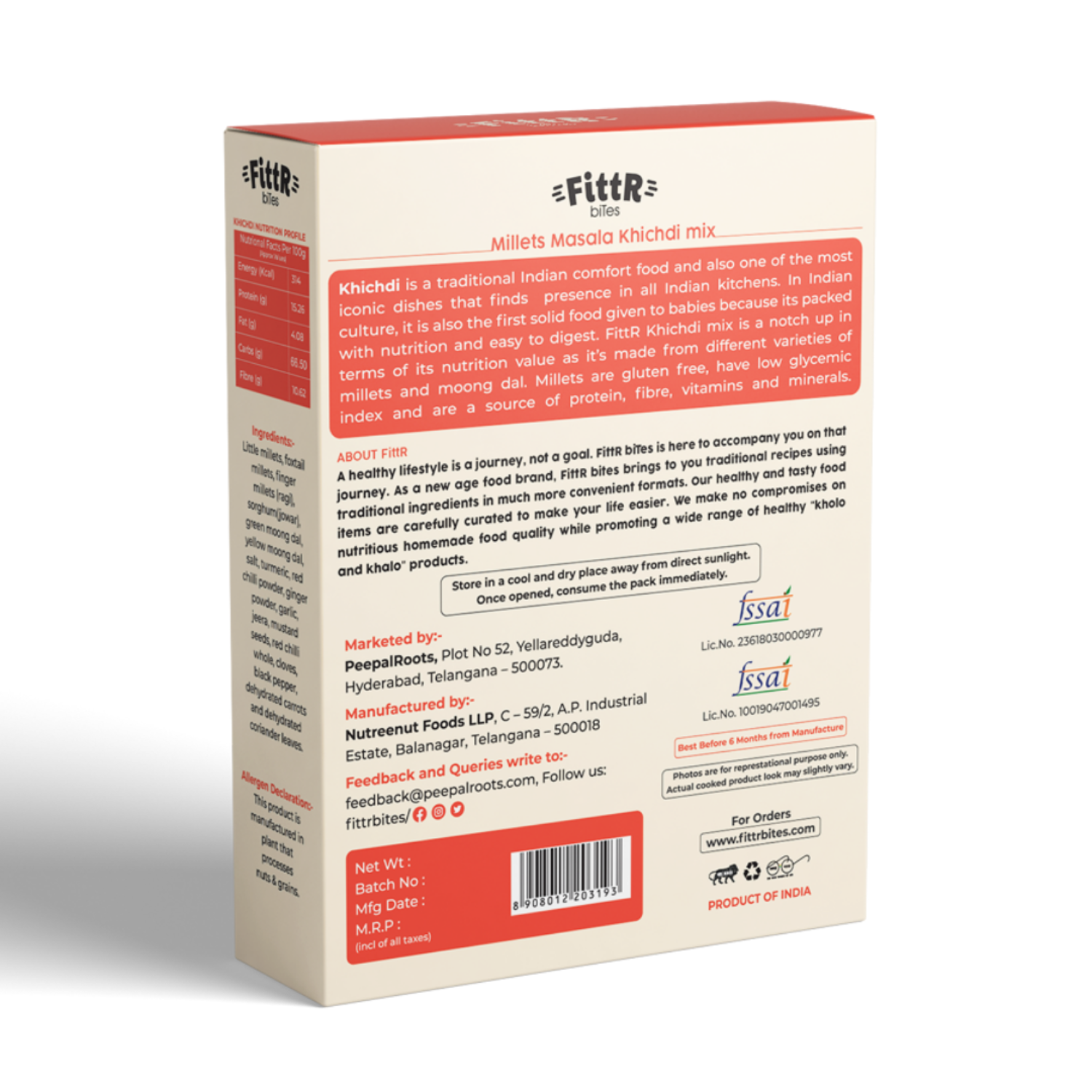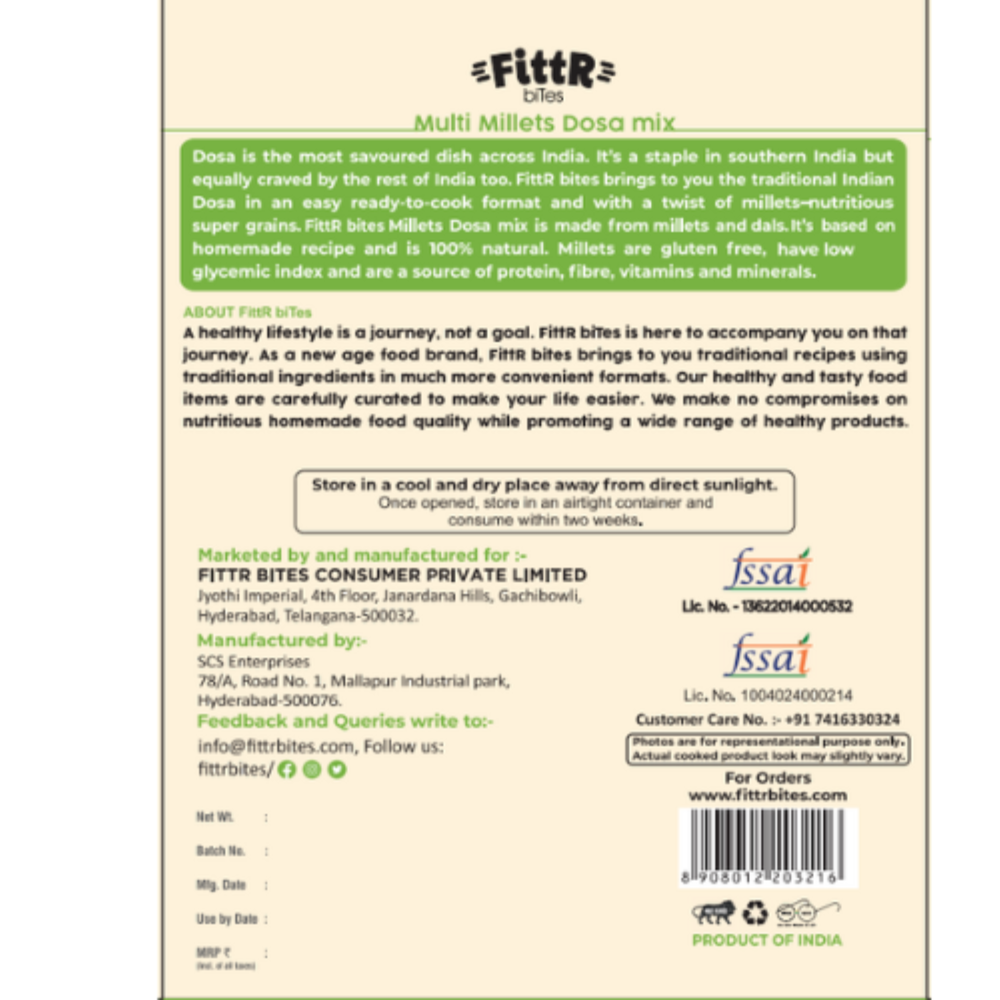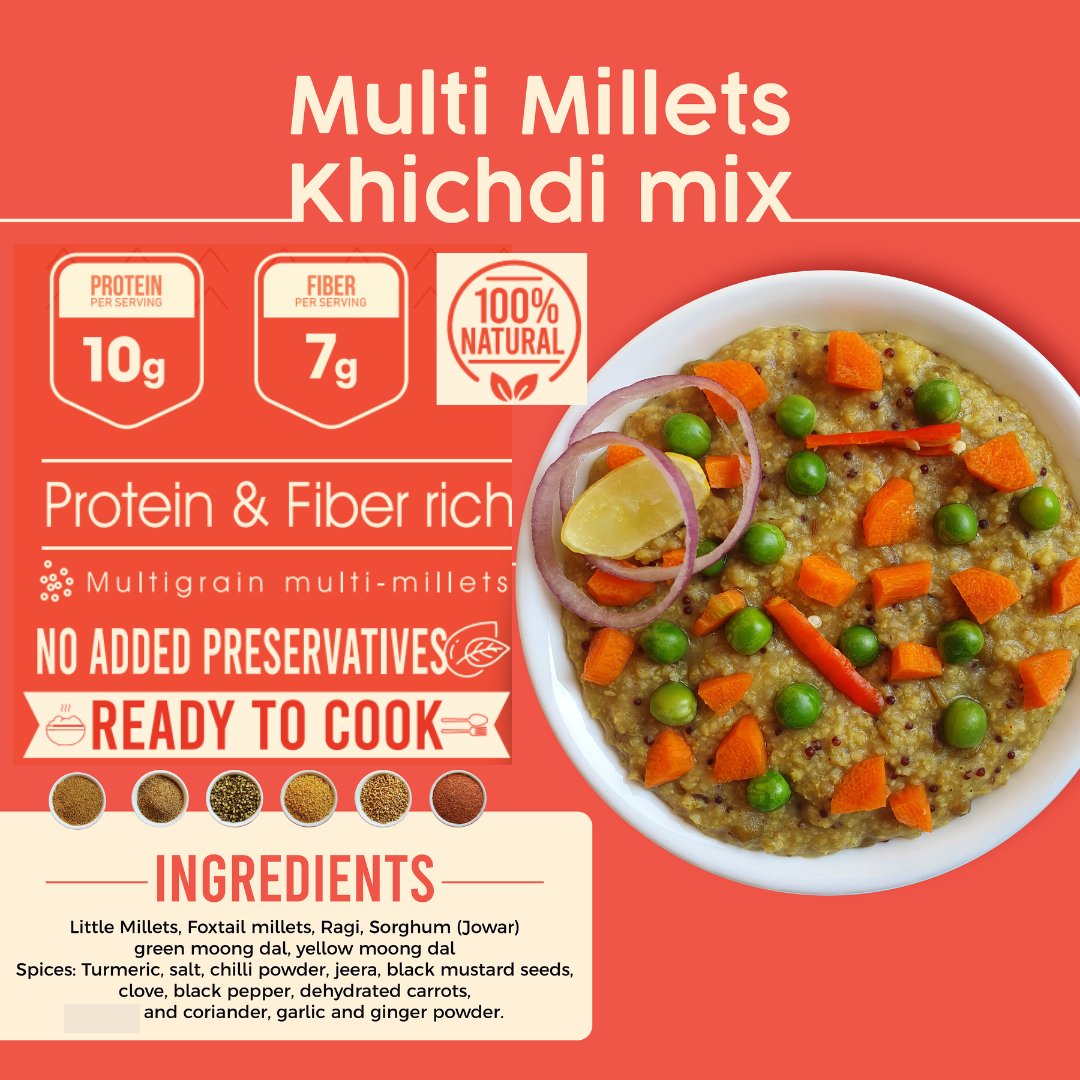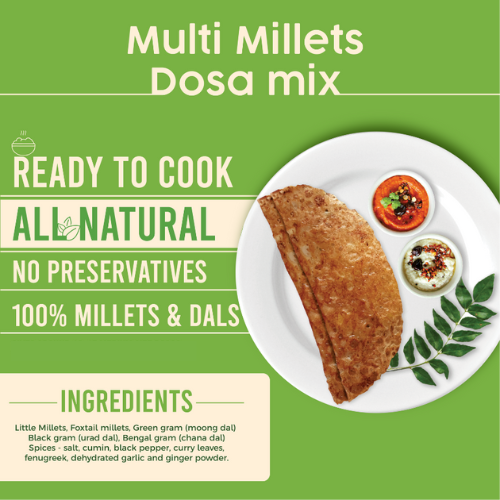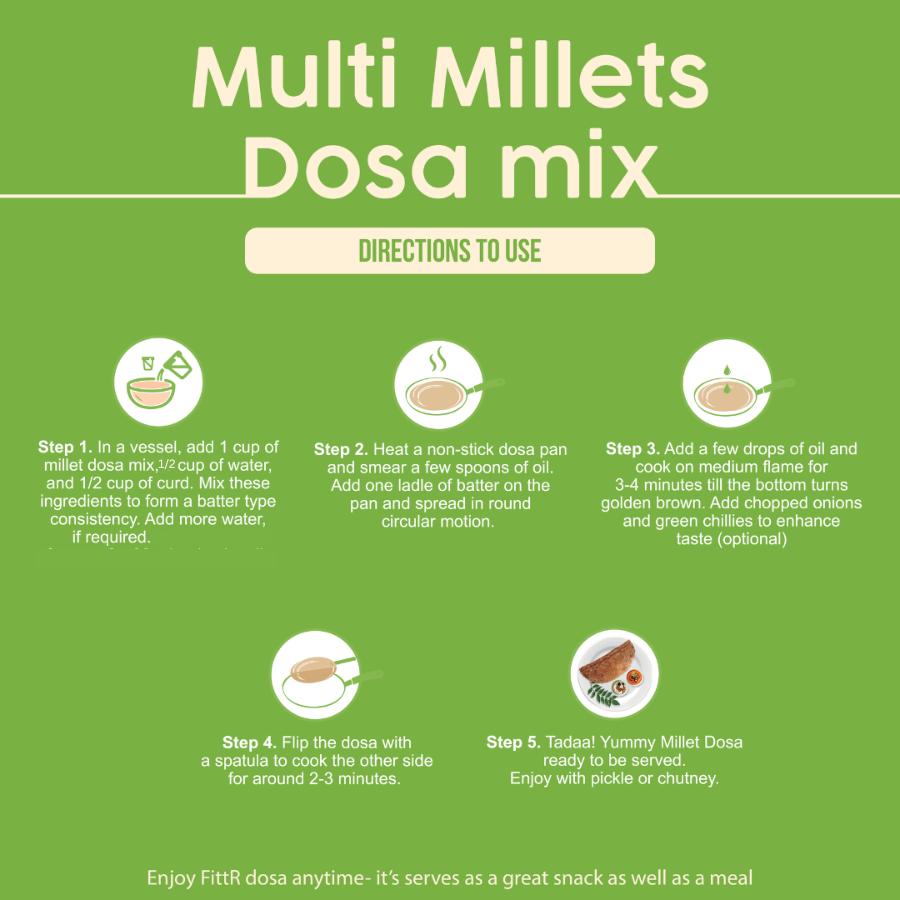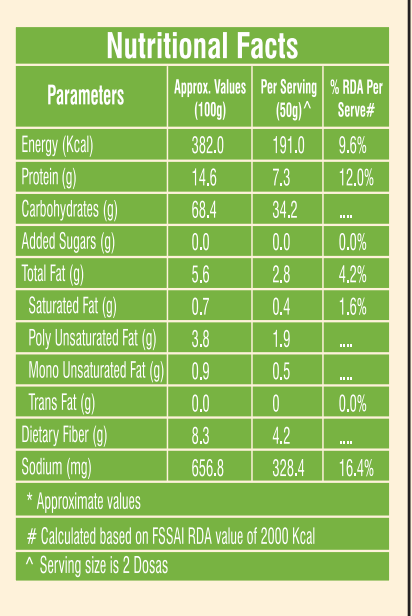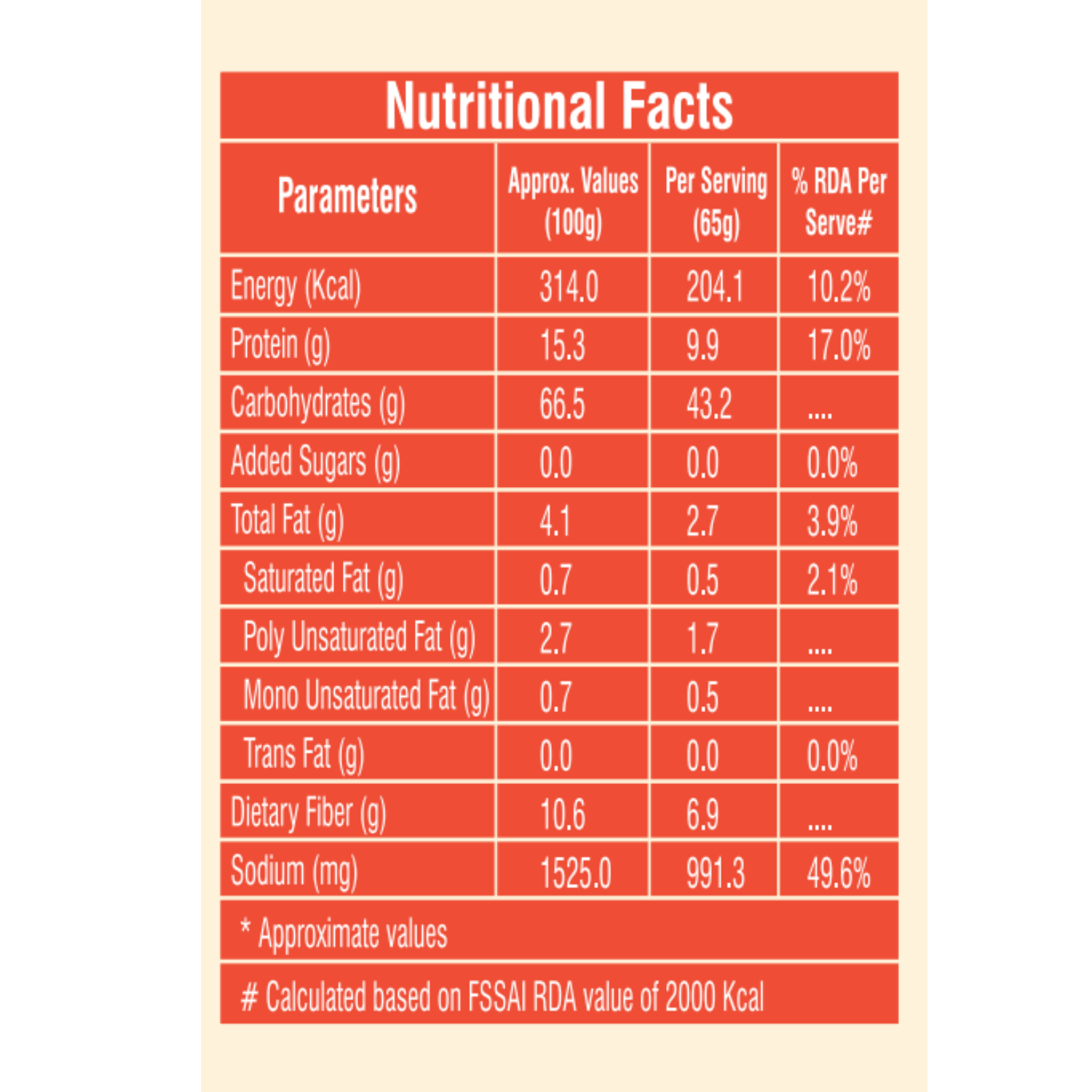 Combo Pack - Millet Khichidi mix and Millet Dosa mix
• Maintains your blood sugar levels low and good food for weight loss.
• Ready to make combo packs – prepare breakfast in just few minutes.
• Protein rich and fibre rich – multigrain multi-millets.
• No preservatives and no baking soda.