Sattu, India's Traditional Energy Drink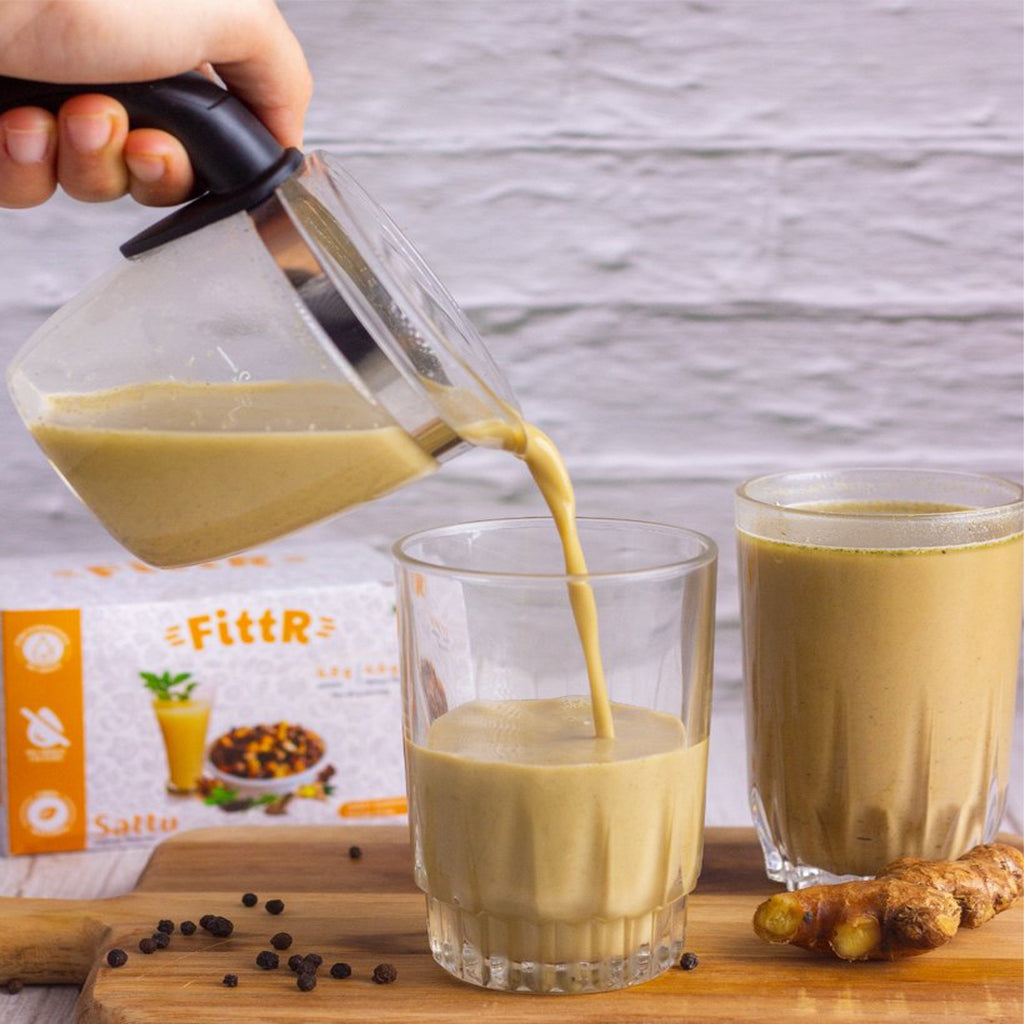 Vegan, High-Protein, Gluten-free Drink.
India is one of the most popular countries in the world for coming up with recipes that have high medicinal and nutritional properties. There are many immunity boosters that can replenish the lost energy and revitalize the mind and body instantly, one of which is Sattu. Sattu is our very own Indian super drink that's rich in protein, provides instant energy and has cooling effects on the body.
There is an interesting fact behind the invention of Sattu energy booster drink. In the Eastern parts of India, especially Bihar & Jharkhand, the temperature touches upto 45 degrees Celsius in the summer season. The body gets dehydrated easily and water may not give sufficient energy. So, in olden times people created a unique drink made up of Bengal gram (Chana Dal), which is popular even today and provides a lot of benefits in the summer season. It is also known as poor man's diet. Let's see what are the benefits of Sattu Energy drink
- Helps to Keep Body Cool
Sattu consists of many natural herbal properties, helps to keep the body cool and hydrated throughout the day. It's also a good herbal drink for indigestion problems
- Flushes Out Toxins
The detoxifying agents present in the Sattu drink can sap the toxic substances from the intestine and body and keep your body healthy. The glycemic index of Sattu is very low, which makes it one of the best drinks for people with diabetes.
- Energy Booster
Sattu will stimulate the red blood cells and it contains a good percentage of iron. This helps to increase red blood cells. Also, it is rich in potassium and manganese, which could help to improve appetite, hence boost overall energy of the body.
- Protein rich
Sattu is a rich source of plant-based protein. It is considered a high-quality protein which is, vegan and gluten-free. Keeping the body requirements in mind, these nutrients help in growth, repair, and development of muscles hence advisable post a workout.
FittR biTes sattu is all natural and inspired by original traditional recipe. It comes in a convenient sachet format. You just need to empty our Sattu sachet in a glass of cold water, mix it well and gulp it up.